"CAFE de CARTEL DECAF" Colombia Eje Cafetero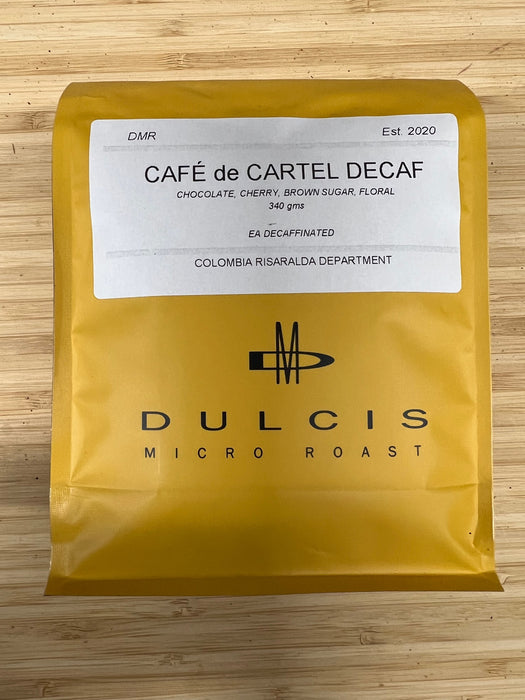 Cafe de Cartel arrives from the Risaralda Department region in the central part of Colombia.  It is grown between 1200 and 1900 meters above sea level and is a mix of castillo and caturra varieties.  It is fully washed.
CdC is an "EA" decaf - using a naturally occurring sugar found in many fruits to remove caffeine from the green bean.  The result is a very natural color (pre-roast) and flavor (post-roast)!  Like many EA decafs, we roast to the middle of the color scale with an extended development time.  This produces chocolate and vanilla aromas, notes of cherry and brown sugar, with a sweet and floral aftertaste.  It carries medium citrus acidity and a heavy body with creamy mouthfeel.